Gus & Barb Patch Sewing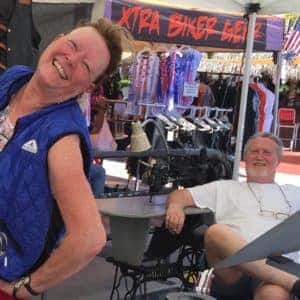 Need Biker Patches Sewn on your leather jackets, vests and more? Gus & Barb Patch Sewing available via Alligator Alley Harley-Davidson in Sunrise, FL, conveniently located near Fort Lauderdale! 
Patch Sewing:
For all your patch sewing needs Gus & Barb will temporarily be working on vests & patches from home! For any questions, send us a message. Stay healthy and be safe!