2020 Harley-Davidson Sportster Iron 1200 in Sunrise, FL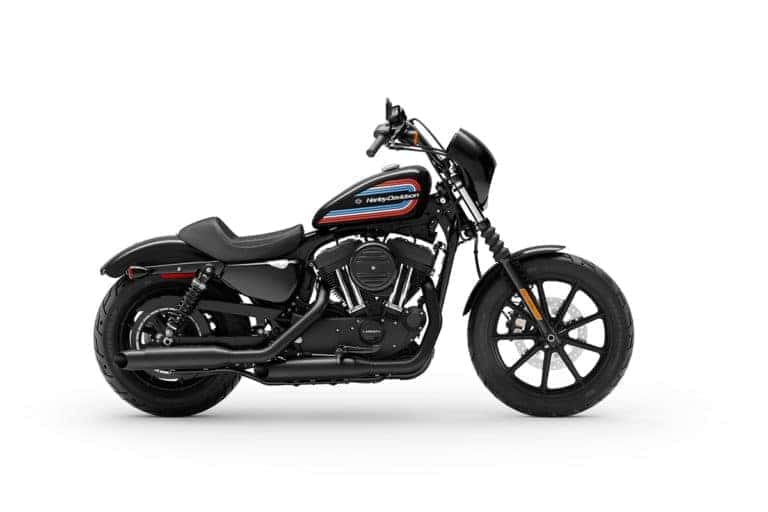 Welcome to the world of motorcycles at its most distilled — the 2020 Harley-Davidson Sportster Iron 1200. This latest from the Harley lineup aims to remind riders of the thrill a great bike offers to those wanting to get on the open road. Here's a quick guide to the top-notch 2020 Iron 1200:
Paint Options
The 2020 Harley-Davidson Sportster Iron 1200 comes in three factory paint options: Vivid Black, Barracuda Silver, and Billiard Blue. Each color option, which paints the gas tank and both fenders, features a 70s retro-inspired Harley-Davidson design that speaks to the bike's heritage. The blacked-out frame, engine, and exhaust pipes give the bike a ruggedly dark edge. The black-on-black style the new Iron 1200 brings to the road looks as at home in the city streets as it does on the open desert highway.
As always, Harley offers a great array of accessories and official parts to let you customize your Iron 1200 your way. But whether you drive it fresh from out of the factory or build it into your dream bike, the Iron 1200 makes any driveway or curb an exciting place to be.
Styling (Features)
Though the 2020 Harley-Davidson Sportster Iron 1200 throws back to its heritage, it brings its own updated style to the street with its tough-looking and ride-improving features.
The new Iron 1200 comes standard with a Cafe Racer solo seat that pushes you forward on your bike for a unique stance. Take hold of the black mini-ape handlebars that are designed for comfort on long road trips.
The nine-spoke cast aluminum wheels are painted black to continue the Iron 1200's dark motif. The dual black staggered exhaust pipes with slash-cut mufflers give the Iron 1200 an industrial look and unforgettable sound profile. From the fixed speed screen to the road-parallel rear fender, this bike is meant for riders who aren't afraid to let passersby know what their true nature looks like.
If you want to boost your confidence and control over your bike, opt for an Iron 1200 equipped with the anti-lock braking system and security system to keep you safe on the go and your bike safe on the street.
The 2020 Iron 1200 is 86.6 inches long and has a 59.6-inch wheelbase. It has a laden seat height of 25.7 inches and a 4.3-inch ground clearance. As shipped, it's 547 pounds heavy and is 564 pounds when in running order.
Engine
A thrilling ride comes standard with every new Iron 1200. Each 2020 Sportster Iron 1200 comes equipped with an air-cooled 1200cc Evolution engine that produces 73 pound-feet of low-end torque. This engine has a 3.5-inch bore, 3.8-inch stroke, and a 10:01 compression ratio. It draws from a 3.3-gallon fuel tank and achieves a 48 mpg fuel economy.
This versatile offering from Harley-Davidson is a great bike for both amateur and professional riders. Whether you're looking to upgrade your bike or add another worthy motorcycle to your collection, the 2020 Harley-Davidson Sportster Iron 1200 is a worthy option.